Build Others
Our Church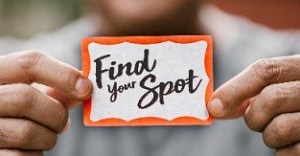 Looking for an area to Serve? Our Heavenly Father enables each believer through the Holy Spirit with gifts to fulfill Kingdom Work in the name of Jesus Christ. If you are interested in how you may use the gifts that God has given you, please contact the Church Office. Learn more about Spiritual Gifts here and feel free to use this online Spiritual Gifts tool.
2×4 Ministries – Encouraging men to grow in their relationship with Christ by being intentional to share their faith and holding each other accountable. 2×4 Ministries seeks to pair men in groups of two who will utilize the passion and interests that God has given to build relationships with individuals in their community or life by sharing the love of Christ through word and action.
STEPS – Steps is a gospel-centered recovery resource that takes people to the root of sin and suffering and leads them to embrace the freedom found only in Christ's redemption. Contact the Church Office to join the next session or for more details.
Our Community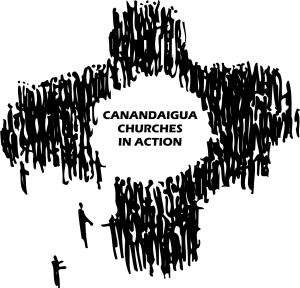 Canandaigua Churches in Action – Consider how you may join with our area Churches to be the hands and feet of Christ to address the unmet physical and spiritual needs of our neighbors in the greater Canandaigua community by providing direct services, advocacy and education.
Care Net of Canandaigua – Care Net is a Christ-centered ministry empowering women to make informed, life-affirming choices in a non-judgmental environment. They provide free pregnancy tests, pregnancy options / peer counseling, referrals, post-abortion counseling and education and parenting classes. All of their services are free and confidential. Volunteers are a vital part of Care Net. Care Net's desire is to show the love of Jesus to women, men and families. If you want to invest your time in this ministry, please visit Care Net's website.
Our World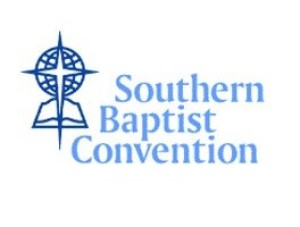 Your giving matters! Through the Southern Baptist Program, support is given to local and international missions through our weekly offerings. One such avenue is the Cooperative Program which is the Southern Baptists' unified plan of giving through which cooperating Southern Baptist churches give a percentage of their undesignated receipts in support of their respective state convention and the Southern Baptist Convention missions and ministries.
The Lottie Moon Christmas Offering is taken up in support of the International Mission Board and the Annie Armstrong Easter Offering is taken up in support of the North American Mission Board.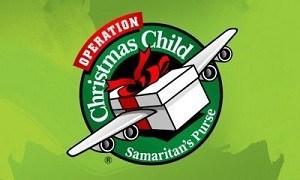 Each Fall we invite you to take part in Operation Christmas Child! The Samaritan's Purse project Operation Christmas Child collects shoebox gifts—filled with fun toys, school supplies and hygiene items—and delivers them to children in need around the world to demonstrate God's love in a tangible way. For many of these children, the gift-filled shoebox is the first gift they have ever received.
Ask, How does God want to use you?
"Go therefore and make disciples of all nations, baptizing them in the name of the Father and of the Son and of the Holy Spirit, teaching them to observe all that I have commanded you. And behold, I am with you always, to the end of the age." Matthew 28:19-20